The winner of the 2012 World Series of Handicapping Contest was Atlanta, Georgia native, Petro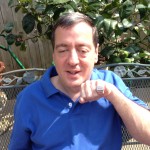 Giannakopoulos. Many people have won contest, but what makes this story so amazing, our 2012 winner Petro Giannakpoulous is blind and made all of his picks from reading blogs from what I can gather with special software to read him articles off the internet which helped him formed his decision making. This is a fascinating accomplishment and you will read more about this tremendous task, as we will do a story on Mr. Giannakopoulos 2012 victory and how he managed this great accomplishment.
Name: Petro Giannakopoulos
City: Atlanta, Georgia
Favorite NFL team: Atlanta Falcons
When you made your picks, did you have a system or a handicapping method to come up with winners?
No. Read many blogs though.